Our highly experienced mechanics are experts at conducting diagnostic tests for all makes and models of vehicle at our garage in Oldham. We use state-of-the-art equipment to help find and fix the fault which is slowing you down and nothing more. We'll never find faults for the sake of it because getting you back on the road is far more important to us. That's why we're one of the most trusted garages in Oldham and one of the reasons why our satisfied customers keep coming back year after year.
We believe that you should always know exactly what's wrong with your car and why the problem happened in the first place, so you can stop it from happening again. That's why we keep in contact with you throughout your diagnostic test, alerting you to any additional problems before we begin the repairs, so we know that you're happy for us to begin. You're the most important part of any diagnostic test, so you're treated as such here at B & G Autotechs. We're dedicated to tailoring every service we provide to be as customer focused as possible, so make us your first-choice garage in Oldham the next time your car goes wrong.
When to book your diagnostic test
If your car feels strange, the worst thing you can do is ignore it. It could lead to much bigger problems down the line. So, whenever you notice an illuminated dashboard warning light or something about your car feels odd, you should book a diagnostic test with B & G Autotechs as soon as possible!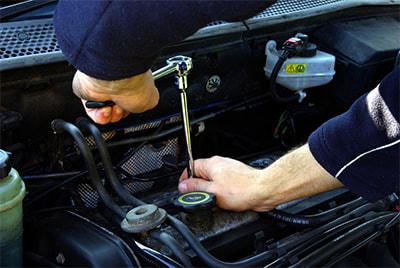 Our online booking process is just as simple as the rest of our diagnostic tests. Simply enter your registration number and when you'd like your appointment to be into our booking tool, any time, anywhere. After that, a member of our friendly team will be in touch to confirm your appointment and discuss any other details with you. That's all there is to it! What's more, you'll never pay a penny for your appointment until after all the work has been completed &#x2013 just like it should be.